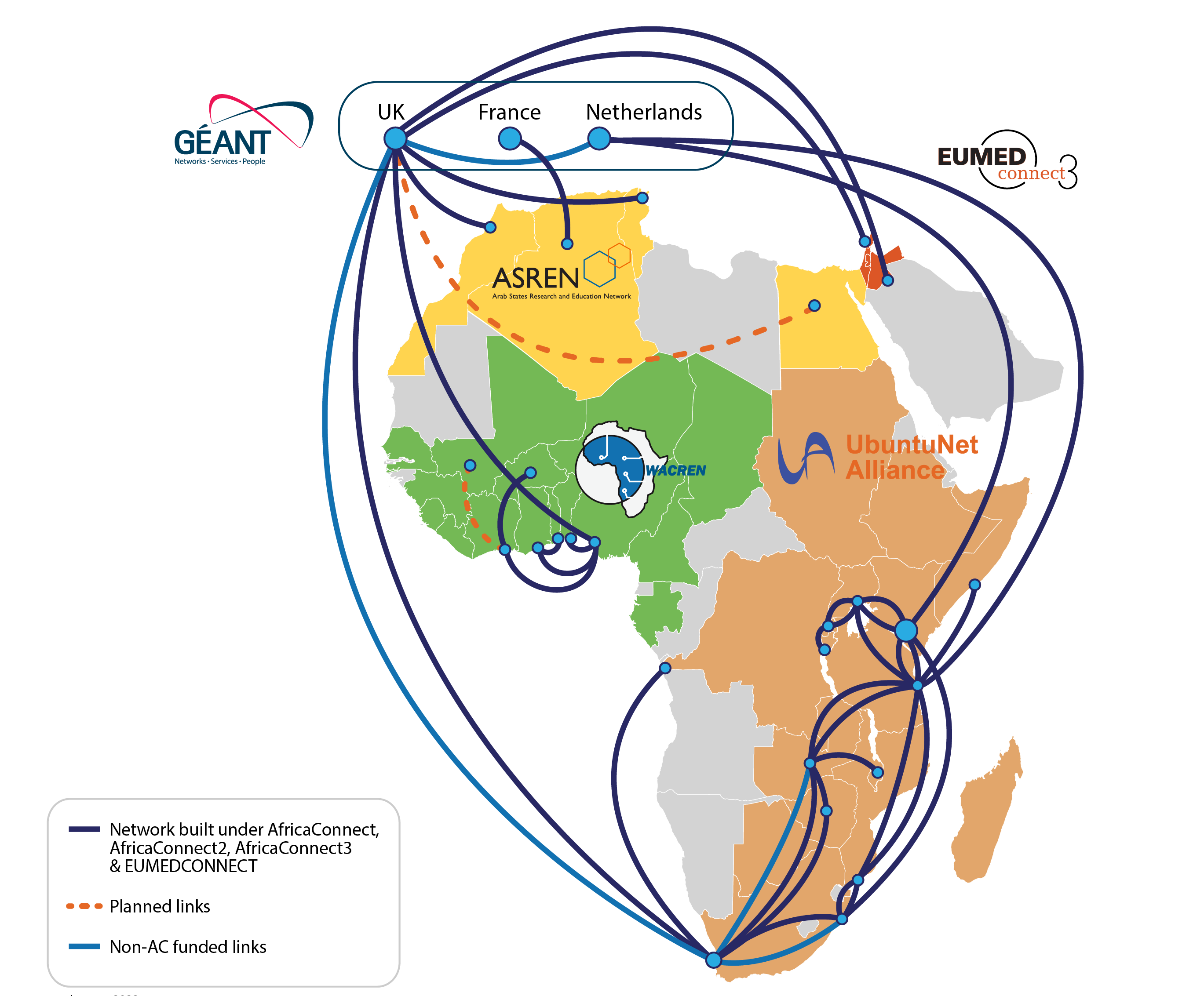 Connectivity to regional NRENs
MARWAN is connected to the Arab States Research and Education Network ASREN under the AfricaConnect3 project with the collaboration of GEANT. AfricaConnect3 is a project funded by the European Commission that connects the European network GEANT with the three African regional networks: WACREN, UbuntuNet Alliance, and ASREN. This initiative aims to promote Euro-African exchanges and encourage collaborative projects in various scientific research fields.
Technically, the link consists of a GRE tunnel between one of the MARWAN internet gateways with ASREN's PoP in London with a capacity of 1Gbps.